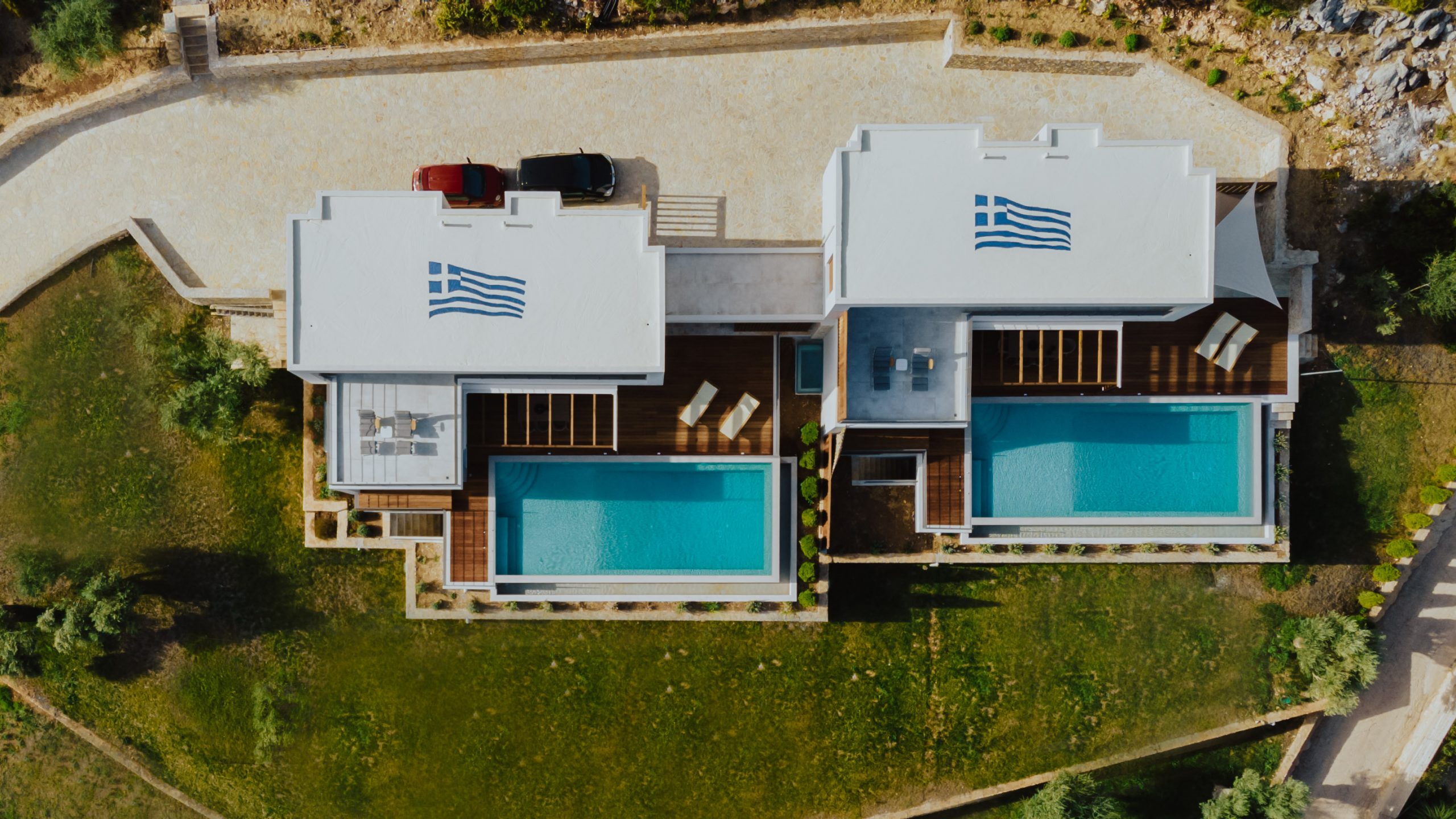 Our villas28-5-23-2svillas

2S Villas Resort in Sivota Lefkada
Built on the slope of Sivota Bay in Lefkada, 2S Villas have been designed to offer an irresistible view of the turquoise waters of the Ionian Sea and the traditional village of Sivota. The bright light enchants every visitor instantly. The great architectural design of the two villas, blends in with the environment and provides all the amenities of a modern house.
The two villas, (A) Alpha and (Γ) Gamma, are in short distance from each other and offer full privacy. They are identical with a surface of 200 square meters each, and can accommodate up to 8 guests.
They are new villas, completed in 2021 and were rented in 2022 for the first time.
Each villa is divided in three levels, fully aircontitoned. With full oak wooden floor and stairs. Equipped with modern and comfortable furniture and beds with relaxing sleeping mattresses and upper mattresses.             
Ground floor has a fully equipped kitchen, a grand living-room and one master bedroom with a private bathroom.
On the first level, you can find two master bedrooms with private bathrooms and a grande balcony with a panoramic view of the Sivota bay and the Ionian sea under the wonderfull sunlight or beautiful night starry sky.
On the lowest level, which is bathed in day light, there is a large space with another fully equipped kitchen, one master bedroom with playroom, a private bathroom and a fitness center.
Outside each villa, there is a private, 50 square meters, infinity, salty water, swimming pool which includes a jacuzzi, Deepest point at 2.4m, lowest depth at 1.1m and decking all around the pool area





reservations department +30 693 653 1852

property manager +30 693 707 4146